McKinstry Delivers Operational Solutions for the Life of a Building
Like offensive linemen and line cooks, facility managers only get noticed when something goes wrong. That's why they need the right tools to make sure that tenants remain happy where they work, equipment is properly cared for and proper vendor oversight is provided.

Many organizations turn to technology tools to help manage their buildings and preserve their assets. The goal is to help you run your facility (and your business) more efficiently. These tools have the potential to automate the process of managing maintenance on mechanical systems, critical power systems and other building infrastructure. They can also help define how a variety of tenant issues are tracked, resolved and closed out – everything from changing light bulbs, to dealing with a hot/cold temperature issue.

The problem is that an out-of-the-box technology tool is not an operational solution. Real estate organizations often underestimate or entirely fail to consider the amount of time required to tailor the tool to the desired outcomes. A technology in and of itself is not always enough without the appropriate investment of people and process.

Investment or expenditure?
Most organizations take one of two paths with their issue management solution: underinvest or internalize the costs. Those that underinvest in the infrastructure may encounter issues with tenant satisfaction, vendor performance, maintenance scheduling and tenant bill-back, among others.

Internalizing the necessary costs isn't easy, either. Someone has to answer the phones, input the work orders and follow up to make sure they are addressed. This labor burden can add up to hundreds of hours in a single building, or thousands of hours across a portfolio, far more than the one-time cost of a technology tool itself.
There is also a third way: outsourcing these back-end administrative tasks to an expert third party that is dedicated to issue management.

Outsourced issue management at a glance
One of McKinstry's clients, a large national REIT that manages over 15 million-square-feet of office space, saw significant tenant satisfaction issues and administrative challenges with their technology-only platform.

By outsourcing their issue management needs to a third-party system, they boosted their occupant satisfaction scores, increased tenant bill-backs by over a million dollars and reduced operational overhead across their portfolio by 20 percent, saving another million dollars.

Highly-trained engineering staff now devote a fraction of the time to administrative tasks like answering phone calls and asking tenants clarifying questions. The time saved can be put to good use, freeing up staff members to perform regular check-ins with their tenants to pre-emptively address any concerns.

One of the best outcomes of a well-managed issue management system is good reporting and data. When preparing to sell one of their properties recently, our REIT client was able to quickly cull all maintenance data from the past several years, saving the internal due diligence team significant time.

The data also showed that the building had been well-maintained, sustaining its high market-rate price. The client estimated that they saved six figures on this sale due to maintenance data alone.

Invest like it's your business – because it is
Remember, issue management solutions are investments, not one-time purchases. Invest appropriately, and you'll see returns in tenant satisfaction and labor efficiency. As you consider your own buildings, we encourage you to ask yourself: what's the best way to invest in an issue management solution to achieve the results you're looking for?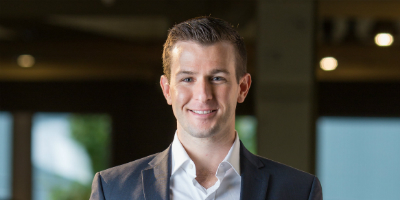 Brandon Rogers, account executive at McKinstry, focuses on issue management solutions for corporate and commercial clients. McKinstry, a full-service design-build-operate-maintain firm, helps clients build lasting infrastructure to efficiently and effectively manage their facilities.
Share this post: