Theresa Torseth, Managing Partner, Executive Search, Human Securities Inc. [Member Profile]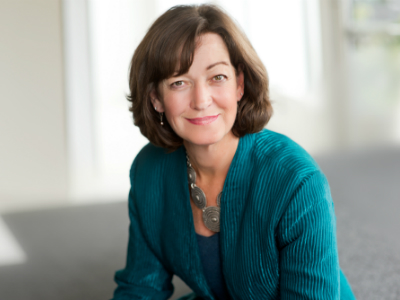 Brief description, size and scope of your company: 
Human Securities is a boutique retained Executive Search and leadership development firm, founded in 1996. Over the past 15 years, we've helped commercial real estate companies to hire nearly 300 talented people in investment, development, asset management, property management and A/E/C. Based in Seattle, our small team searches nationwide for the right match for our clients.
How long have you been with your company? 
Since the beginning. For a number of years I worked with Moss & Company and Barbara Moss, a longtime NAIOP member.
What would you be doing if you weren't in CRE? 
I'd be a travel scout and writer. I started in the hospitality and events management business and loved traveling to hotels and resorts doing "familiarization trips," staying in (mostly) great places and meeting people from all different backgrounds.
What do you like best about your industry? 
Real estate is always changing—and yet there is a web of people who move and grow with the changes. Real estate attracts people who like to explore possibilities and are fascinated by how things fit together. I always learn something new when talking to a real estate professional!
What is the most memorable experience of your career (good or bad)? 
When visiting the offices of a new investment client for the first time, I found the walls covered with show-stopping original paintings—gorgeous watercolors, intricate egg wash paintings, oils... When the founder and financial executive came out to greet meet me, I found that he was the artist. I'm always amazed at the varying array of talents of bright people.
What motivated you to join NAIOP?  
NAIOP is the hub of real estate in Washington State. The people, learning opportunities and high quality programs always attract a crowd. Staying in touch with who is making things happen in the industry and how things are changing is core to the success of our business. It serves our clients and candidates as well as us. I just joined the Programs Committee to be a part of developing great content for future meetings.
What do you do for relaxation/recreation? 
I'm a rower. It's true that in a rowing shell you are not an individual but part of a whole—and it's dang good exercise! There is no opportunity to sit back and let another crew member row faster. It's exhilarating! For pure downtime, I love a tropical beach.
Tell us about an interesting book you've read recently.
The Boys in the Boat by Daniel James Brown. The theme is of a man and his crew who rowed at UW and the Olympics—but it's really a story of how we can draw strength from within even when life's deck is stacked against us. A great read!
What is the number one item on your bucket list? 
Travel the world studying with a wide range of indigenous healers.
What advice would you give to someone just starting out in our industry? 
I asked this question of a number of Seattle-area executives in prep for a guest lecture I gave to the Runstad Masters in Real Estate students. The unanimous answer was: "Start someplace!" Once in a firm, take initiative, look for ways to contribute, and work long, hard and smart. That will make you stand out among your peers.
What's an interesting or unusual fact that most of your fellow NAIOP colleagues probably don't know about you? 
I took a year off college to travel 16,000 miles through 38 U.S. states in a ¾ ton Chevy truck/camper that used three quarts of oil every 100 miles. I wanted to explore our country and find a great place to live after graduation. I ended up right in beautiful Seattle!
Theresa Torseth is NAIOP Washington State's 800th member. Welcome, Theresa!
Share this post: