Mark Craig, President, Henbart LLC [Member Profile]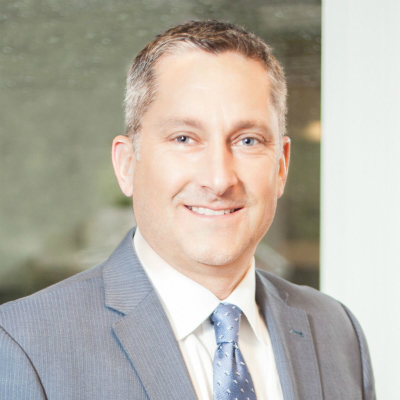 Brief description, size and scope of your company:
14 properties in the Puget Sound region representing a variety of asset types: office/medical office/retail and mixed use.
How long have you been with your company?
Since 2008
What would you be doing if you weren't in commercial real estate?
A career in commercial real estate can be challenging and rewarding. There are many facets of the industry but the leading two for me, in my role at Henbart, are providing excellent products (buildings) and customer service to our tenants. If not in commercial real estate, I would likely be doing something similar in retail or hospitality working with customer service and the customer experience.
What do you like best about your industry?
Henbart is a long-term hold real estate company so we have the ability to build for the future and introduce new design concepts. This enables me to work with very talented individuals who think "outside the box". If we are successful, we will deliver interesting and desirable spaces for residents as well as commercial tenants and their customers.
What is the most memorable experience of your career (good or bad)?
Delivering The Commons at Ballard this last year. The project is a prototype for Henbart in how to deliver a truly mixed-use building where office, residential and some of our retail tenants all share and use common areas and amenities. It represented the culmination of a lot of hard work and commitment to the vision by a great team.
What motivated you to join NAIOP? / What do you see as the biggest benefit of becoming involved in NAIOP?
The Commons at Ballard is a catalyst for us in programming sustainability and connectivity in commercial development. It has kindled a desire to pursue more diversity in commercial development and I wanted to be more involved with others whom share a similar interest. NAIOP is the perfect fit.
What do you do for relaxation/recreation?
I enjoy cooking, outdoor recreation and spending time with my family.
Tell us about an interesting book you've read recently.
I am just finishing The Brothers K – set in the Pacific Northwest, a good read about family, politics and baseball.
What is the number one item on your bucket list?
My oldest son will be off to college this fall, getting him on his way is our top bucket list item right now!
What advice would you give to someone just starting out in our industry?
Don't limit yourself and try to get exposure to as many facets of the business as possible early on. Also, people and relationships are everything.
What's an interesting or unusual fact that most of your fellow NAIOP colleagues probably don't know about you?
I am an avid mountain biker and I spend a lot of time riding up and down the fantastic trails that we have in our backyard.
Mark Craig is NAIOP Washington State's 850th member. Welcome, Mark!
Share this post: