2017 Broker Forecast [April Breakfast Recap]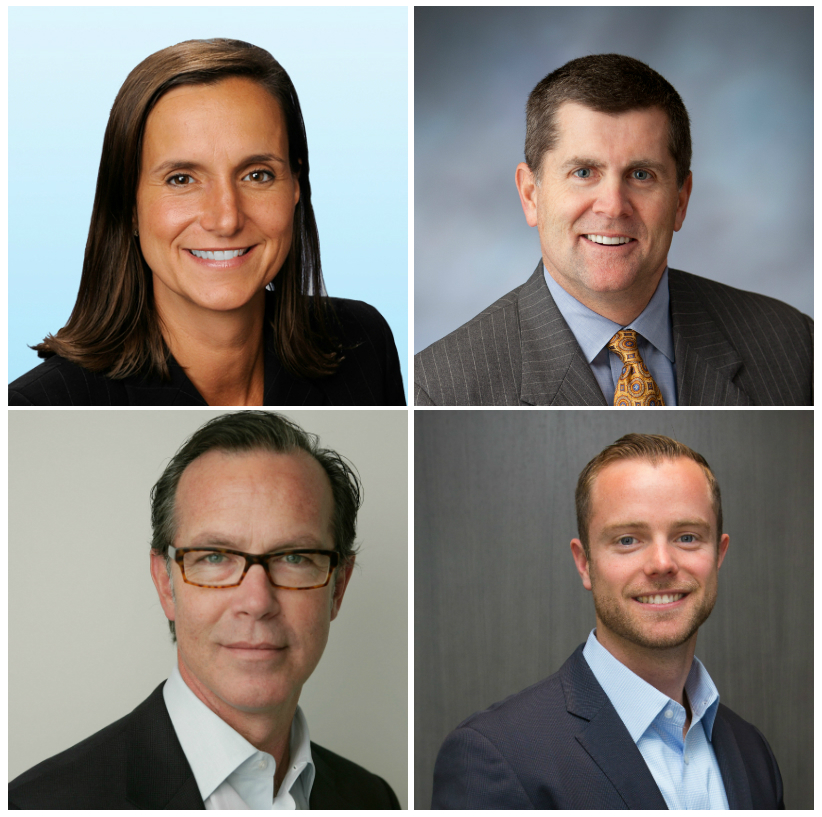 In a very highly attended event, the annual Broker's Forecast was presented to our Breakfast attendees on April 26. The breakfast was sponsored by Rushing, LBA Realty, O'Keefe Development and Sellen Construction - we sincerely thank them for their continued support. President Kristin Jensen began the meeting and gave the assembly an update on new members and introduced Kris Beason who gave some background on Sellen. John Swanson from Umpqua Bank also made a short presentation. We heard about the Community Enhancement Project which will be on September 30 at Farmer Frog in Woodinville.
Rob Swartz, Senior VP of Kilroy Realty, moderated our panel and introduced our esteemed panelists:
Laura Ford, SVP Colliers International (Seattle)
David Squire, EVP/Managing Director of Newmark Grubb Knight Frank (Portland)
Steffen Kammerer, SVP Jones Lang LaSalle (Silicon Valley)
Rob began the discussion with a question that continually comes up as we look at the potential in our marketplaces – "What's the impact of traffic?"
David and all of our panelists said that increases in traffic go hand in hand with increases in development, and it's a critical area to address if we are to continue to thrive. Steffen spoke of the private transportation companies working with companies in Silicon Valley such as Google that attempt to fill the need.
Rob asked about the inhibitors to attracting and retaining talent. Laura indicated that in Seattle those inhibitors are:
Traffic congestion
Cost of living
Steffen indicated that the Bay Area faces the same challenges.
Rob asked about autonomous vehicles and some of the workplace and cultural changes that technology would bring. David indicated that a sense of community is key to the millennial workers. Laura opined that technology of all types is critical to attracting and retaining talent.
Rob then asked for a capsulation of the forecast in the three markets:
Portland – David indicated that the suburbs are still strong in the Portland marketplace driven by Nike. Downtown is a bit bumpy but the overall trend is good.
Seattle – Laura talked about how the Seattle market is still growing with the average size of deals increasing. She spoke of rents growing slowly and a continued migration from the Bay Area.
SF and Silicon Valley – Steffen reported that prices are plateauing and that the trend is shifting towards a buyer's market.
The broker forecast is always a popular event that gives us some indication of what we may have to look forward to. This year, the overall theme is it's still good but there are forces out there that will cause the rapid growth that we have seen to diminish somewhat.
Read coverage of this meeting:
JLL Report Shows Transit-Served Submarkets are Outperforming Traditional Office Markets

This article was written by NAIOP Washington State and Programs Committee member Edward Scherer, Account Executive, Avidex Industries, LLC.
Share this post: