Sustainability Case Study: Verde Esterra Park
Don't miss the chance to tour this project! Join the Eastside Committee Thursday, May 25. Click here to register. 
Located in Redmond, Verde Esterra Park is a multi-family project that added 634 residential units with subgrade parking and retail space to the sprawling 28-acre Esterra Park community. Totaling 2.8 million SF, the project kept sustainability top of mind throughout design, construction, and completion, setting a precedent for green design for developers statewide.
The NAIOPWA Sustainable Development Committee reached out to the Verde project team to provide an in-depth look at the sustainable design elements and motivation behind this impressive project. The project story provides an intriguing look at the possibilities for future multifamily projects.
Carbon Neutral Living
A major goal of the development team was carbon reduction. "The average Seattleite produces nearly 19 tons of carbon emissions annually, whereas The Paris Agreement target is around four tons per person. That means there are significant building performance and lifestyle choices that we can model at Verde to help achieve The Paris Agreement goals," said Mike Hubbard, Principal of Seattle and Portland-based Capstone Partners, the development firm for Verde.
With this in mind, the sustainable apartment complex is seeking LEED Zero Carbon certification for carbon-neutral operations. Verde is also one of the area's first all-electric buildings, utilizing heat-pumps and electric heaters, cooking equipment, washers, and dryers throughout the building.
Recycling and Reclaiming Materials
Demolition of the full Esterra Park site included the recycling of approximately 67,000 tons of material. Nearly 33,000 trees and various foliage were planted off-site in Redmond and Bellevue to compensate for the removal of vegetation onsite. The larger trees were recycled as lumber to be used in and around the building within the ceilings, stairs, and benches. Not only does this give the trees new life, but the reclaimed wood adds a unique and beautiful aesthetic for the residents to enjoy.
Inspiring Green Lifestyles
Incorporating open green spaces was very important to the development team, so a three-acre park was included along the bottom half of the property. This park was designed with pedestrian access in mind to encourage not only residents, but all community members to spend time outside. Additional perks to draw residents outside include free WIFI, regular events, concerts, and programming within the park's amphitheater.
While incorporating sustainability has become commonplace in recent decades, the Verde team made a point to look beyond just design and also focus on eco conscious choices and lifestyles for their residents. "We want to catalyze sustainability from conception to occupancy," said Hubbard. "It's not just about how we change the built environment, it's about helping facilitate a change in human behavior and consumer demand for a better planet. Multi-family buildings are an ideal platform to push the environmental boundaries because the living environment is where it all comes together."
Hoping to educate the Verde community on their carbon footprint and how it can be reduced, digital monitors are placed throughout the lobby showcasing real-time data on the building's energy modeling and benchmarks. As transportation results in over a quarter of an average person's carbon footprint, residents are further encouraged to use green transportation practices including walking, biking, carpooling, and public transportation. In partnership with Tesla, the parking garage has nearly five times the code required number of electric car charging stations, and there are more bike parking stalls than car stalls.
Verde is an example of how conscious decisions made during design and construction can reduce carbon emissions and make real, long-term changes, all while providing an environment that encourages residents to do the same.
This blog was written by Michelle Hoffman (Coughlin Porter Lundeen) as part of a case study series by our Sustainable Development Committee in conjunction with their ongoing Sustainable Mindset series. If you have a project that you want to feature in a future post, please email [email protected]. 
 PREMIER ANNUAL SPONSOR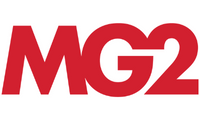 ANNUAL SPONSORS
Share this post: